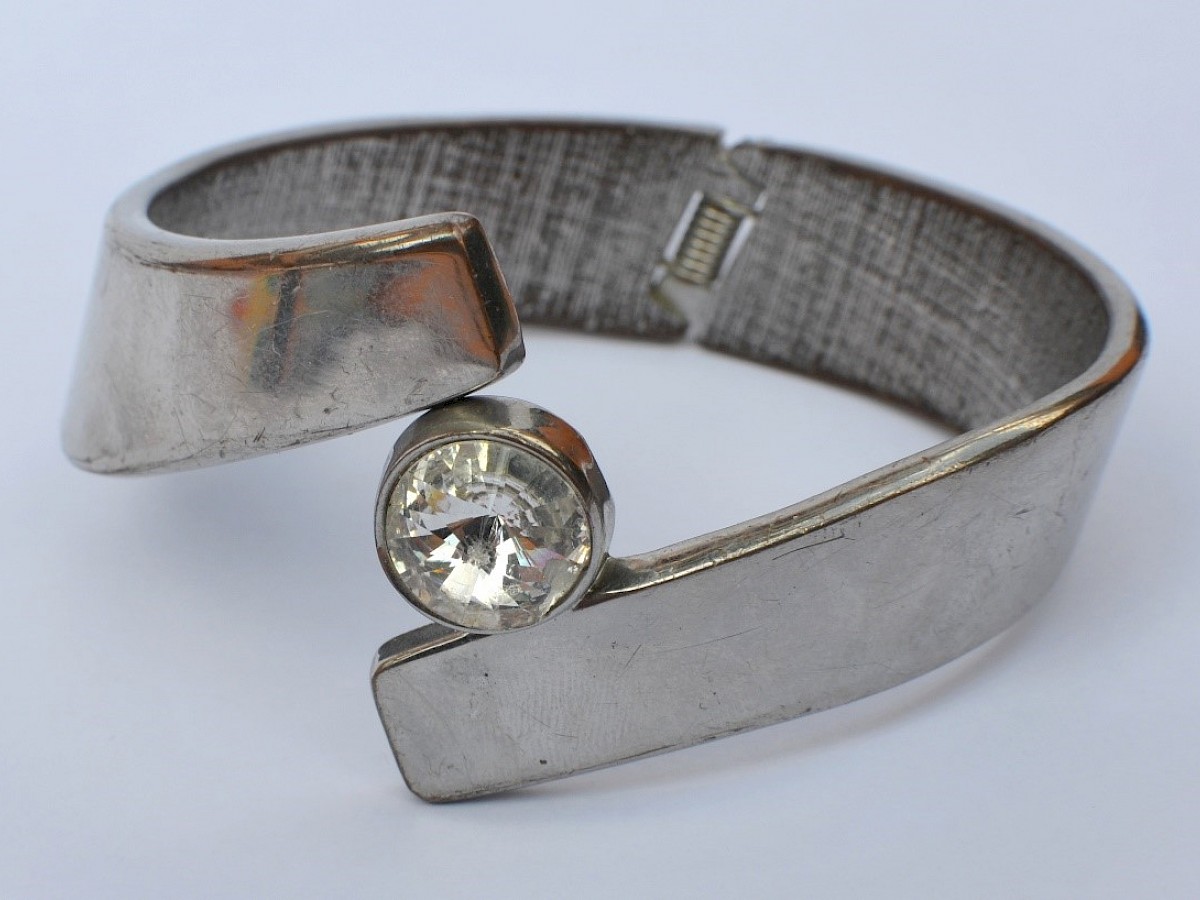 Old Things and a New Life
Zahrai was born in July 2000 in al-Hasaka. She brought a bracelet and a metal bangle all the way from Syria to Friedland. These two items were sweet, no-occasion gifts from her older sister, who gave it to her more than ten years ago. There was no special reason for this present. Her older sister bought her these things on the famous Shar'i-Phalestin street in al-Hasaka, simply because she liked Zahra and she liked her to wear these items.
Zahra fled with her family from al-Hasaka to Amouda, to Gaziantep and then to Mersin in 2011. They arrived in Friedland transit camp End of November 2018.
When she looks at the bangle in Friedland, she recalls her childhood in Syria. In Turkey she wore the jewelry regularly, but not in Friedland. "Why? Because there are no parties here." Zahra says. She adds, "Smaller rings are more in fashion today and the bracelet is no longer trendy". Also, for this reason, she decided to give this long-treasured piece to Friedland Museum.
"Friedland is a welcoming place," she says, "but today I cried a lot because the two friends whom I met here, who are my age, have transferred to another city. My sister cried too!"
In Friedland, people are reunited in tears and say goodbye in tears. Special personal rapports are born to die. It is a place where the sense of belonging is fragile and uncertain. In Friedland, people live in their suitcases where the new and the old things are mixed like two incomplete jigsaw puzzles. And sometimes the old things brought along turn out to be incongruous.
Friedemann Yi-Neumann & Samah Al Jundi-Pfaff