Impulses
Publications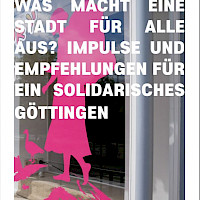 Brunner, K. L., Yi-Neumann, F. & Bayat Tork, M. (2020)
Migrantische Alltagserfahrungen in Göttingen. Ausgrenzung, Allianzen und die Schaffung 'eigener' urbaner Orte. In: Sabine Hess (Hrsg.) Was macht eine Stadt für alle aus? Impulse und Empfehlungen für ein solidarisches Göttingen. Göttingen: Center for Global Migration Studies. Universität Göttingen. S. 50-52.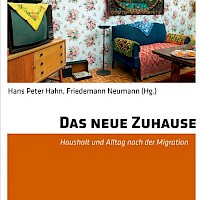 Hahn, Hans Peter und Friedemann Neumann (Hrsg.) (2019)
Das neue Zuhause. Haushalt und Alltag nach der Migration. Frankfurt: Campus.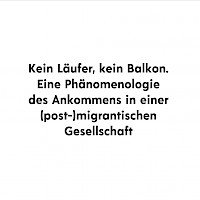 Neumann, Friedemann (2019)
"Kein Läufer, kein Balkon. Eine Phänomenologie des Ankommens in einer (post‐)migrantischen Gesellschaft". In H. P. Hahn & F. Neumann (Hrsg.), Das neue Zuhause. Haushalt und Alltag nach der Migration. Frankfurt: Campus, S. 141-158.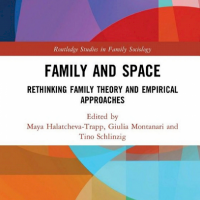 Neumann, Friedemann und Hans Peter Hahn (2019)
"Between Things. Situating (Post-)Migration and Material Culture in Social Space." In M. Halatcheva-Trapp, G. Montanari, & T. Schlinzig (Hrsg.), Family and Space. Rethinking Family Theory and Empirical Approaches, London: Routledge/Taylor & Francis, S. 34-45..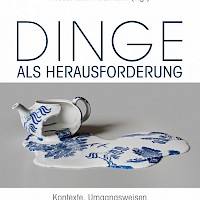 Neumann, Friedemann (2018)
"Materialität − Referenz − Rhythmus. Einschreibungen, Brüche und Verschiebungen des transkulturellen Alltags". In H. P. Hahn & F. Neumann (Hrsg.), Dinge als Herausforderung. Bielefeld: transcript, S. 33-48 (open access).
Inspirations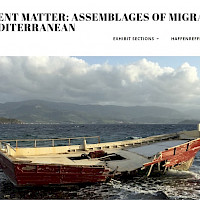 Transient Matter: Assemblages of Migration in the Mediterranean
Transient Matter is an exhibition based on ongoing fieldwork by Yannis Hamilakis on Lesvos, Greece, in collaboration with people in transit and many local people. The display sheds light on the region and the material aspects of border-crossing and migration. The project, therefore, asks: "What is to be done with the material remnants of border crossing, like life vests, things often designated as 'environmental pollution'? And what about the new materials and edifices erected by authorities or produced by migrants themselves, be they artworks, crafts, or mundane and functional items? What happens when these things become museum objects?"
The exposition opened in the Haffenreffer Museum of Anthropology's gallery on the Brown University Campus, Rhode Island (US), on February 20th, 2020. Due to the COVID-19 pandemic, the team developed an online version of Transient Matter, which is now available. Information about an edited volume on the topic you find here.
The Curators are: Yannis Hamilakis, L. Darcy Hackley, Sherena Razek, and Ayşe Şanlı.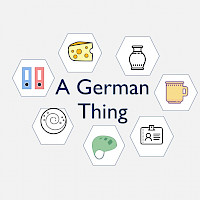 Integration: A German Thing
by Lea Frehse, Henning Susebach (Text), Jewgeni Roppel (Bilder), ZEIT ONLINE 2018/37
"What is your most German object?" – In their article, Frehse, Susebach, and Roppel pose this question to people who already live a few years in Germany since they migrated. The authors asked them about the objects that display their new life and the experiences they made in Germany. Besides a binder, in which numerous documents of the German bureaucracy have their place, a mug that was taken home from a Christmas market in Hamburg and a German cheese slicer are presented. The article takes these further items as a starting point for stories and anecdotes. Interestingly and entertainingly, the processes of arriving and living in Germany are depicted through the things that became important in people's new lives.
Discussions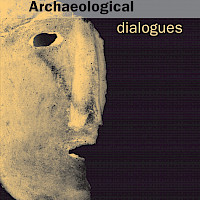 Material or Materiality?
What is the starting point of anthropological research considering material culture? Is it the object as such: its surface, form, material and attributes? Or should the references, relations and stories of the object be the starting point for anthropological inquiries? The anthropologists Tim Ingold and Daniel Miller engaged in a discussion about this fundamental question in the journal Archaeological Dialogues. You can find their arguments and ideas in the articles "Materials against Materiality" (by Tim Ingold) and in "Stone Age or Plastic Age" (by Daniel Miller). You can have a look at the website of Cambridge University Press here. ©Cambridge University Press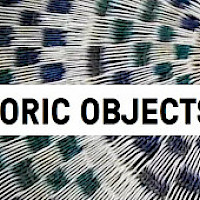 Diasporic Objects
The symposium "Diasporic Objects" of the Research Center for Material Culture in Leiden focused on two main topics with regard to the role of objects in migration studies and processes. At the symposium experts from diverse regions and academic disciplines discussed in which ways humans and societies can be connected through the displayed objects. One question was for example, how the communication between the museum team/curators and people of the 'source' community of the objects is influenced by the exhibition. At the same time, one aim of the symposium was to understand the different ways in which mobile people use objects to construct a new 'home' in the diaspora. Finally, the symposium provided a new perspective on the impact of objects and showed the multiple ways in which they extend or re-define common terms like the 'museum', 'home' or the 'communal'.
The web page of the Research Center is very informative and we highly recommend a visit!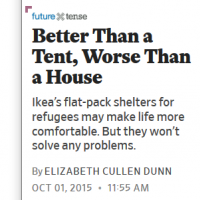 Can technology change the lives of refugees?
In her article, Elizabeth Cullen Dunn takes the IKEA "Better Shelter" initiative as a starting point to call for more permanent solutions for the situation of refugees living in camps all over the world. She argues that "The fundamental problems of refugee camps are political, not technological." Thus the solutions also have to be political and have to get the people "out of the camps and into permanent housing, full-time jobs, and new lives." Read the full article here.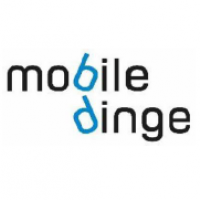 Wie lassen sich mobile Dinge untersuchen und begrifflich fassen?
Diese Frage diskutierte unser Mitarbeiter Friedemann Yi-Neumann am 11. November 2019 an der FH St. Pölten mit Wissenschaftler*innen des Projektes "Mobile Dinge, Menschen und Ideen" sowie Hans Peter Hahn von der Universität Frankfurt. Weitere Informationen zum Workshop erfahren Sie im Bericht. Außerdem finden sie hier Friedemann Yi-Neumanns Handout.