Impulses
Publications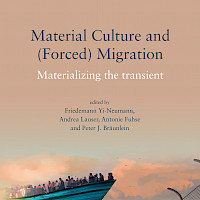 Yi-Neumann, Friedemann, Andrea Lauser, Antonie Fuhse, und Peter J. Bräunlein (eds.) (2022)
Material Culture and (Forced) Migration. Materializing the transient. London: UCL Press.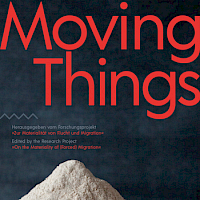 Baur, Joachim, Peter Bräunlein, Antonie Fuhse, Andrea Lauser, Friedemann Yi-Neumann (eds.) (2022)
Moving things. Göttingen: Wallstein.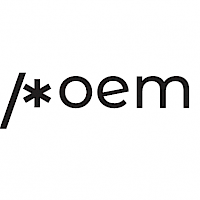 Yi-Neumann, Friedemann (2021)
The thing with forced migration and museums. Hamburg: POEM.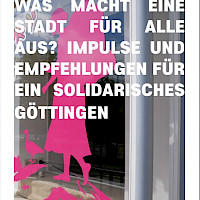 Brunner, K. L., Yi-Neumann, F. & Bayat Tork, M. (2020)
Migrantische Alltagserfahrungen in Göttingen. Ausgrenzung, Allianzen und die Schaffung 'eigener' urbaner Orte. In: Sabine Hess (Hrsg.) Was macht eine Stadt für alle aus? Impulse und Empfehlungen für ein solidarisches Göttingen. Göttingen: Center for Global Migration Studies. Universität Göttingen. S. 50-52.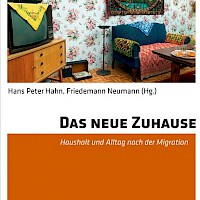 Hahn, Hans Peter und Friedemann Neumann (Hrsg.) (2019)
Das neue Zuhause. Haushalt und Alltag nach der Migration. Frankfurt: Campus.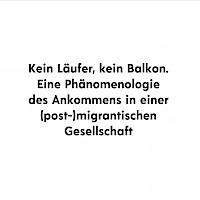 Neumann, Friedemann (2019)
"Kein Läufer, kein Balkon. Eine Phänomenologie des Ankommens in einer (post‐)migrantischen Gesellschaft". In H. P. Hahn & F. Neumann (Hrsg.), Das neue Zuhause. Haushalt und Alltag nach der Migration. Frankfurt: Campus, S. 141-158.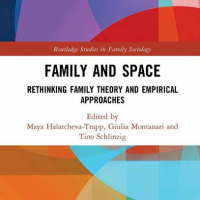 Neumann, Friedemann und Hans Peter Hahn (2019)
"Between Things. Situating (Post-)Migration and Material Culture in Social Space." In M. Halatcheva-Trapp, G. Montanari, & T. Schlinzig (Hrsg.), Family and Space. Rethinking Family Theory and Empirical Approaches, London: Routledge/Taylor & Francis, S. 34-45..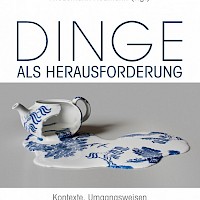 Neumann, Friedemann (2018)
"Materialität − Referenz − Rhythmus. Einschreibungen, Brüche und Verschiebungen des transkulturellen Alltags". In H. P. Hahn & F. Neumann (Hrsg.), Dinge als Herausforderung. Bielefeld: transcript, S. 33-48 (open access).
Inspirations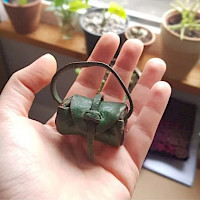 A Syrian Time Capsule
"[The CDs] are my treasure and the string which connect me to my past and life in my country. I feel I would lose part of my history if I lost them."
Inspired by her personal story of an item she carried with her on her way from Damascus to the UK, Rasha Youssef, master student of Global migration and social justice in Glasgow, explores the stories of refugees, of the objects they brought from home. She examines the memories and emotions these pieces of hope and pain carry within.
As part of Rasha Youssefs dissertation, this project reveals how personal belongings and the feeling of being at home are interconnected. The project aims to provide a space for refugees to tell their individual stories and explore their own, personal items.
Click here to learn more about the project.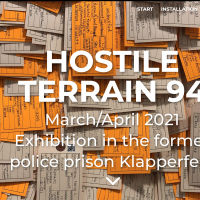 HOSTILE TERRAIN 94 in Frankfurt/ Main
Hostile Terrain 94 is a global pop-up Exhibition about America's Humanitarian Crisis at the Southern Border. The project aims to raise awareness about the realities of the U.S./Mexico border, including the death and suffering that have been happening daily due to the Border Patrol policy known as "Prevention Through Deterrence" (PTD). It is a participatory art venture organized by the Undocumented Migration Project (UMP), a non-profit research-art-education-media collective, which documents fatalities since 2009, directed by the anthropologist Jason de León.
The exhibition, shown in more than 150 locations worldwide (see list of hosting partners), is a participatory, democratic, and inexpensive public display. In the various localities, communities, activists, and scholars will adapt the display and assemble a plurality of perspectives.
In Frankfurt, the scope of the exhibition will be enhanced to demonstrate how different border policies affect and transform the policies in other regions. Due to the pandemic, the exhibition is expected to open in April 2021. However, events are already taking place online.
There is also an interactive experience of Hostile Terrain 94 for cell-phones users.
Discussions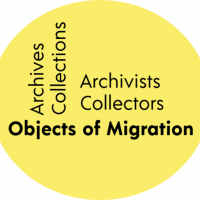 How is migration collected?
In a contribution to the Journal Visual Anthropology, the art historian Alma-Elisa Kittner (Justus-Liebig-University Giessen) focuses on different archives of migration, investigates various terminological, conceptual and material aspects of these endeavors, and addresses the distinction between archive and collection. Focussing on interdisciplinary perspectives on things she also raises the question if dignity can be displayed in material objects. In the course of her analysis, the collection format and research findings of the "On the materiality of forced migration" project are also discussed. Click here for the article website.
Virtual Experience für mehr Empathie?
Diese Frage stellt sich bei "Have Your Passport Ready." Das vom britischen Knaïve Theatre beuftragte und geförderte digitale Theaterstück "Have Your Passport Ready. A new gaming adventure in the hostile environment." ist ein Virtual Experience Game über das Leben von Geflüchteten nach der Flucht und über die Erkenntnis, dass das Erreichen eines Asylortes nur der erste Akt auf einer brutalen Reise ist. Es ist ein interaktives, autobiographisches Werk der beiden in Syrien geborenen Brüder Khaled und Mohammad Aljawad, das für die Eröffnungssaison der Knaïve Theatre Presents: A Digital Lyceum und das vom Stand and Be Counted Theatre produziert wurde.
Ein Durchlauf durch Fragen wie Ich wurde verfolgt aufgrund von... Rasse/ Religion/ politischer Einstellung/ Sonstiges und Warnungen wie If you don't attend your designated appointment you will be deported, zeichnet ganz bewusst ein bedrohliches Szenario. "Have Your Passport Ready" wirkt absurd-provokativ bis entmutigend - und ist besonders aufschlussreich für diejenigen User*innen der Mehrheitsgesellschaft, die sich wahrscheinlich nie durch das administrative Dickicht rund um Asylfragen (werden) kämpfen müssen. Die Abschiebung lauert stets - und eine 'falsche' Antwort kann über das eigene Schicksal entscheiden...
Hier kann das 'Spiel' noch bis zum 12. Dezember online gespielt werden.