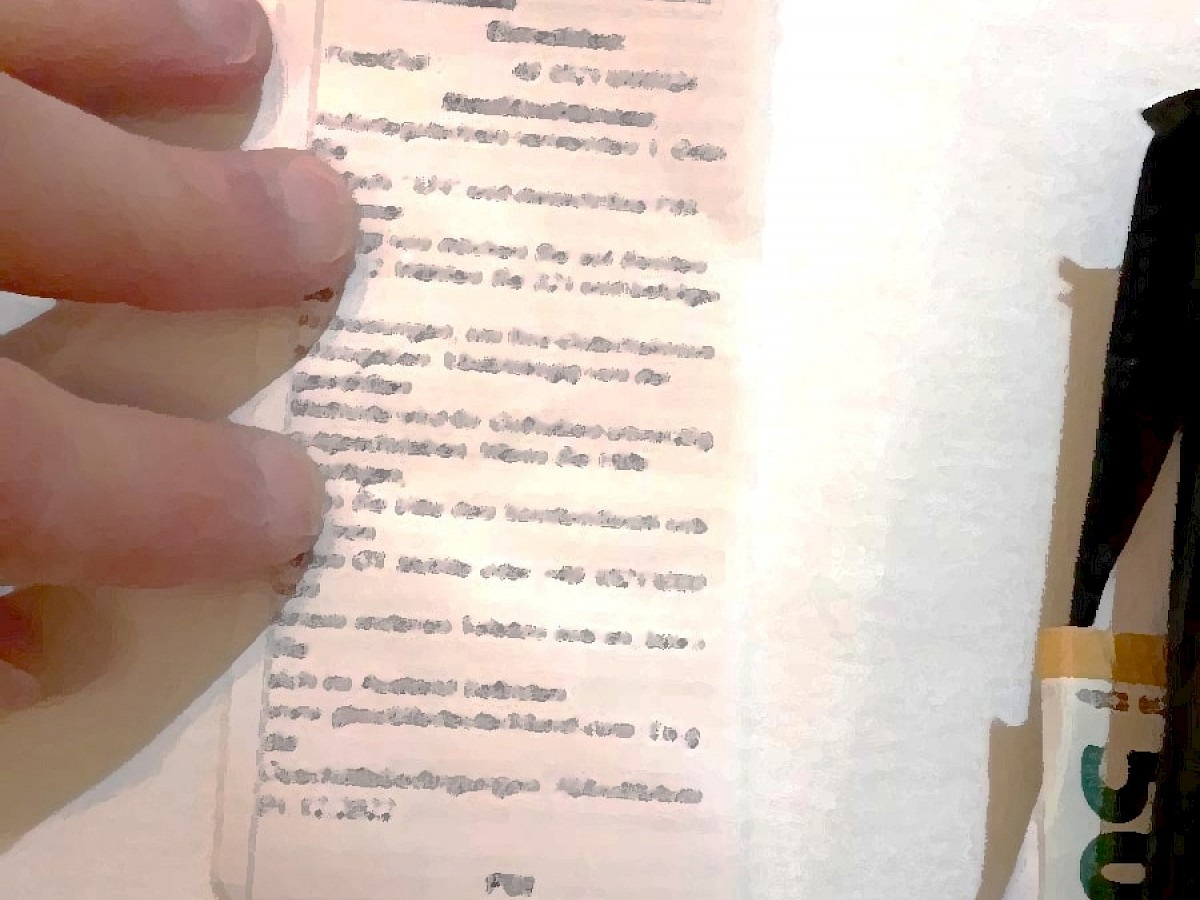 Hopes, Futures, and Other Places
Can one understand hope as a lack of information? I posed myself this question when talking to Arif and his friends about their expectations of the new accommodation to which they had been transferred. The lack of information about ongoing procedures and the new place was ubiquitous in Friedland – and so was hope.
Even though Arif had years of experience as an asylum seeker, he could not tell what exactly would await them in Braunschweig. The friends asked me to gather information about the accommodation, but there was not much to be found via Google. In the pictures, the center seemed not to be marvelous, but okay, as far it was shown online.
Haani, the youngest, had the highest expectations about the new place. He was very glad to escape the lethargy and boredom of Friedland; he was in his late twenties, cordial, funny and muscular. Because he had been neglecting his workouts, he hoped for a new accommodation with a fitness trail, or a gym nearby, and of course better WiFi. Moreover, he wanted to train with other people – non-refugees – and to make new friends. He showed me the training shoes he had brought with him but still had not used.
Since Raafe was a very quiet person and we only shared a few words of Arabic, we never discussed his expectations. However, like Arif, who had experienced numerous disappointments, he did not seem to share Haani's great anticipations. Still, the two also hoped for proximity to the city, good food, and of course WiFi. Haani had promised to celebrate his birthday and to invite me to Braunschweig for the party. In our conversation they seemed amused but mainly disillusioned. We agreed to stay in touch via WhatsApp.
The first thing I noticed after the companions left for Braunschweig was that our communication declined. I only received a brief voice message after a couple of days to say that they were okay.
After another week, I called Arif and he described the new place. It was worse than expected: the rooms were dirty and shabby, the next supermarket was a four-kilometer walk away, there was no public transport, no WiFi, and hardly any mobile reception in the camp. He asked me to send him credit by a prepaid voucher since he was running out of money, and also the mobile provider was not present in this area. There was no gym as well. Thus, Haani still had not begun his exercise regime and was not in the mood to have a birthday party anymore.
Two weeks later, we spoke on the phone again. Arif had started moonlighting in four different restaurants, but they had all sacked him without payment after a few days, allegedly because business was too slow. The mood of Arif and his friends reached a new low when they received requests by the Federal Office for Migration and Refugees (BAMF) to leave the country "voluntarily" or risk being deported to Pakistan.
After two more weeks, the group split. Haani and Raafe decided to try their luck on their own in another, more promising, German city. Arif asked if I would visit him in Pakistan if he was deported. I replied vaguely, so as not to raise more false hopes. It seemed that Arif had started to think about going back despite all the dangers. When I think about Arif, many issues come to mind: Will he go back "voluntarily", as the actual BAMF advertising so innocently announces it, or will he follow his friends? Is there still a possibility which would allow him to stay? Back in Pakistan, where would he go – to his home region or another part of the country? I still do not know.
Things, perspectives, friendships, and communications: everything seems to dissolve. As I finish writing this text, I do not have much hope left for Arif, and I do not have much information. Thus, I cannot confirm a causal connection between these two terms – hope and information.
Friedemann Yi-Neumann